How to Approach the Fundamental Budget Question— "What Will It Take?"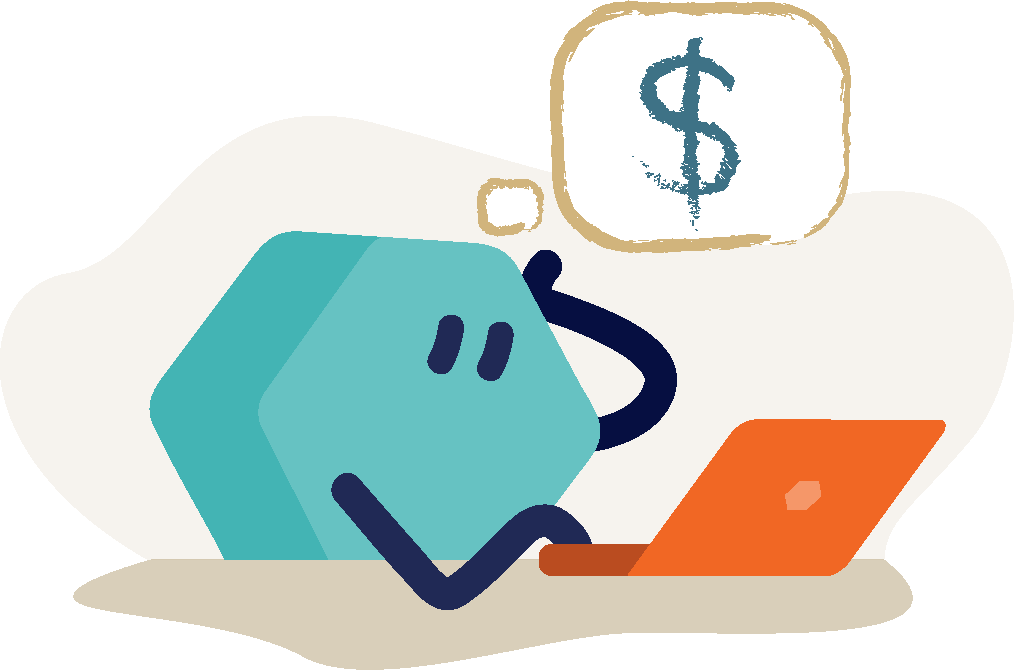 For biopharma companies looking to advance their early- to mid-stage pipeline asset, a budget that outlines "what it will take" is a crucial component of the commercialization story. It can influence the choice to seek a partner or evolve into a commercial company and also determine the path to securing funding or defining a business development opportunity. This financial planning process can represent a significant pain point for an emerging company that may lack the commercialization resources, experience, or data to justify the investment required to optimize an asset's value. The level of detail required for the budget can vary depending on the vision for the product and the number of years before expected market entry.
Where to start?
The budgeting task can feel overwhelming—the team may be small, with varying levels of expertise and knee-deep in building capabilities, informing development plans, and defining infrastructure. To frame your budget needs, you may be tempted to look to the last brand you worked on, regardless of the company or therapeutic area. But, if your previous experience does not align closely, it may draw scrutiny and cast stakeholder doubt on your budget and overall commercialization plan. Given the current market uncertainties and tightening access to capital, scrutiny of assumptions is likely to be high.
Building a defensible budget can take several paths, including analog analysis or a bottom-up approach tied to your commercialization strategy. Analogs can be efficient but finding the right one is challenging when dealing with a novel mechanism or heightened market challenges such as access. It is also rare that full transparency regarding how funds were spent is available, which necessitates triangulation and introduces bias. The bottom-up approach has the benefit of reflecting your asset's unique strategy, milestones, and anticipated market events but requires data to help guide how much to spend and when. This approach also requires a comprehensive commercialization plan to build that bottom-up approach. The same limited resources impact the planning as it does the budgeting.
The job grows more complex when you layer on the important step of scenario planning, such as base case, accelerated regulatory plans, and different funding options. Investment scenarios offer significant value when defending the resource plan, as it prepares you to articulate a) the optimal spending that will drive revenue growth consistent with the commercialization objectives and b) the level of the spend that puts the objectives at risk.
Can technology help address this common biopharma pain point?
The technology scene is evolving rapidly with tools to enhance productivity across many aspects of drug development and business planning. Corval is a strategic software platform that specializes in guiding teams in early- to mid-stage biopharma companies through the commercialization planning process to quickly create a multi-year view of what is required, including a plan or "map" of activities and a companion budget and resource plan. Based on benchmarked salary and professional fee data, Corval calculates headcount and professional expenses associated with your strategic objectives and tactical activities. It also allows flexibility to adjust and customize your plan as needed for your asset, market, and commercialization scenarios based on your company vision.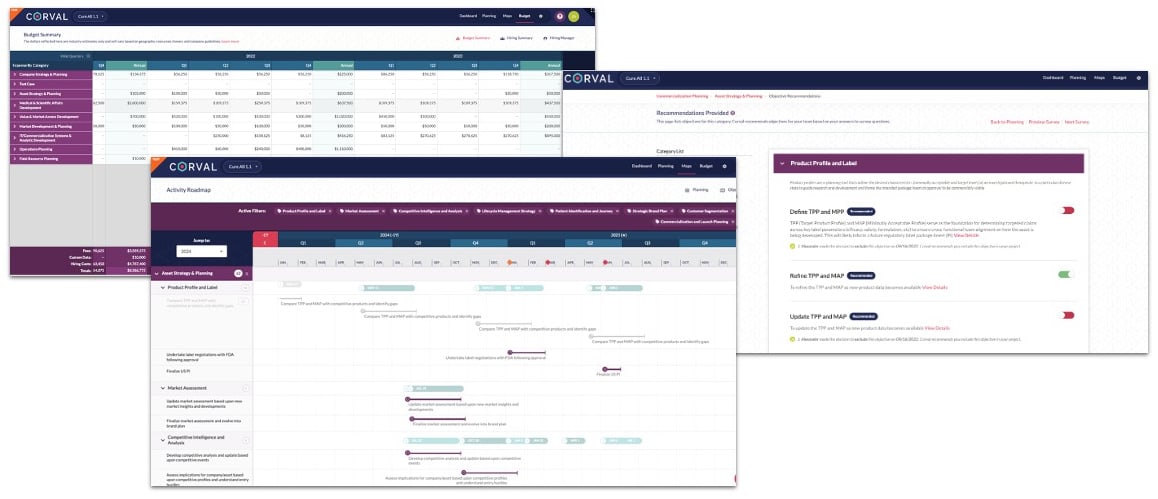 For early- to mid-stage biopharma companies, there is still so much you don't know about your own asset and the market into which you will eventually launch. Corval can provide the clarity and data needed to create a robust plan and detailed budget, manage gated investment opportunities, and help support better strategic decision-making along the complex path your innovation must travel to reach the patients you are hoping to serve.
Click to see How It Works.